Getting an IRS Audit Letter is scary & confusing. Mistakes can be costly.
Our Tax Attorneys have been practicing law for over 27 years and experience has shown that complete preparation is the only way to defeat the IRS. Lack of preparation is usually why taxpayers lose.
Our tax lawyers can represent you before the IRS but we ask you to complete this program & actively participate with us to prepare and save costs. If you hire us as your attorney these programs are FREE.
The TaxHelp Audit programs show you with Text, Video & Audio exactly what to do and say in an IRS audit. Plus, you get printable Checklists to keep track of your progress and to note any questions you may have.
You'll learn with videos:
You'll Focus on the Issues:
A major recurring problem is that people don't understand why the IRS has contacted them. They don't know what to give or say & the IRS is not allowed to help them.
So, our TaxHelpAudit.com programs have ALL the resources and training material so you will become competent, confident and empowered against the IRS!
You'll see Text & Audio easy-to-follow instructions:
(Screen Shots - Reduced Functionality - get TaxHelp!)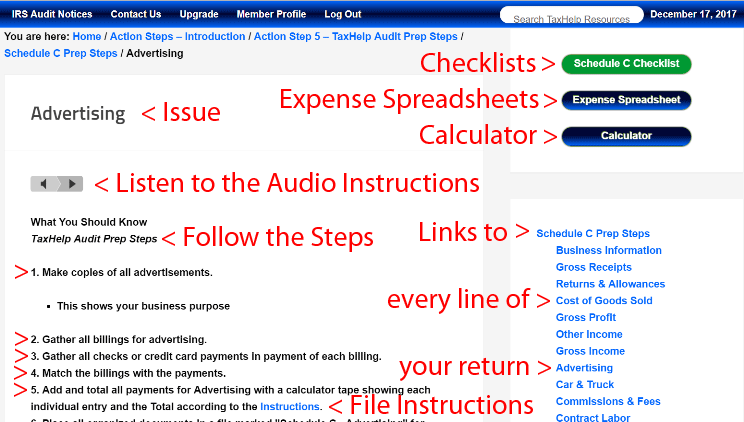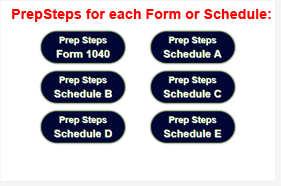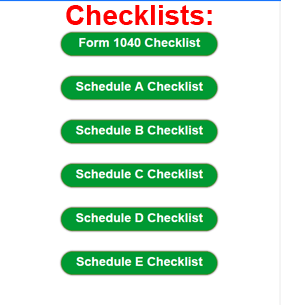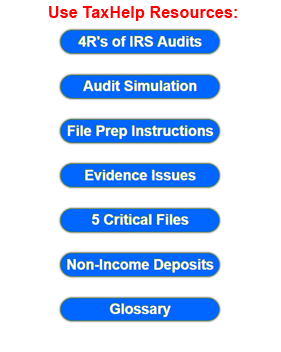 Our step-by-step process will save you time, money and stress. Our programs get Positive Results!
You will either have to pay an accountant to put your records in order or do-it-yourself. If you do nothing, the IRS will tax & penalize you. So, the helpful alternative is the TaxHelp Audit Defense program so you can do-it-yourself and save gobs of money!
Every line of every IRS form is covered and you are shown precisely the steps to win your case! Even if you hire us to represent you, we will ask that you complete this program to get your records in order. Otherwise, the process is very expensive.
In the meantime, check out some FREE resources and look around our website:
The IRS will not stop you from committing disaster!!
The IRS is not allowed to tell you how or what to give them to prove your case.
The IRS publications DO NOT show how to gather and arrange your evidence.
The IRS won't stop you from
fatal error

!

TaxHelp is for all Audit Issues!
Call J. David Hopkins, JD, LLM to speak with the Tax Attorney